"Whether in my painting, drawing, printmaking, or found object assemblage, I am an observer of the natural world and its collision with a modern society. I create drawings that celebrate the mystery and magic of the natural world in a supernatural sense. I am an avid traveler and draw from direct experience of a place, making work that hints at the wonder present in every detail of creation. I draw inspiration from cultural anthropology, primitivism, and nautical tradition, distilling imagery that speaks to the collective unconscious, especially through myth and visual storytelling—a world I conjure as "maritime cosmology." – SB
Scott Bluedorn was born in 1986, in Southampton, NY and received his BFA from the School of Visual Arts in Manhattan. He has exhibited extensively on the East End of Long Island, including at the Southampton Art Center, Kathryn Markel in Bridgehampton; folioeast and Roman Fine Arts in East Hampton; the Whaling Museum, Sag Harbor; Crush Curatorial and Ashawagh Hall, Amagansett; the Parrish Art Museum, Watermill, NY, as well as in galleries in Nantucket, New York City, and Miami. Bluedorn's work is in the collection at The Edward Albee Foundation in New York City, and is included in numerous private collections in the US, Canada, Ireland, France and Portugal. He lives and works in East Hampton, NY.
ARTIST'S CAROUSEL
rotating exhibit of current & recently sold drawings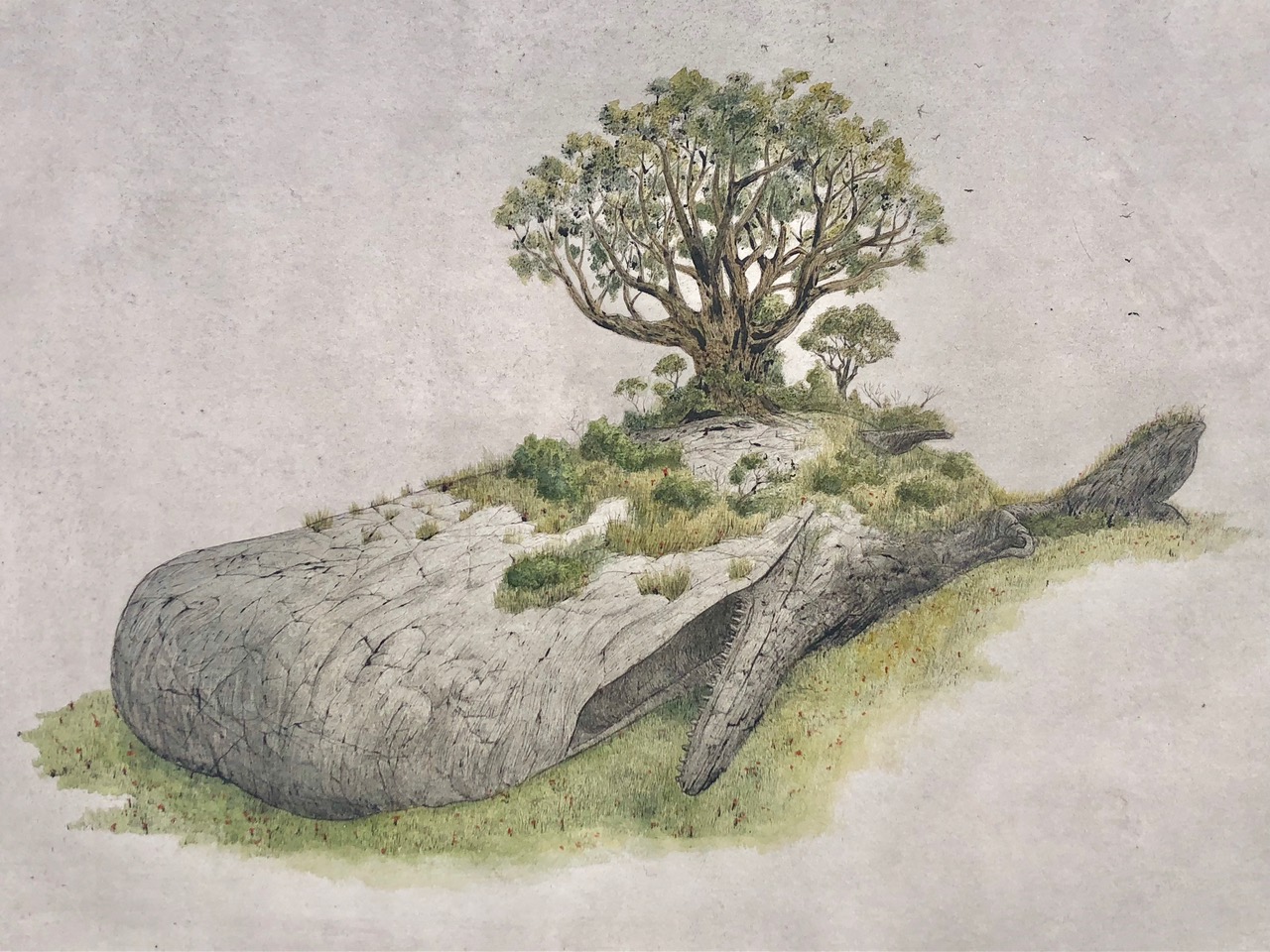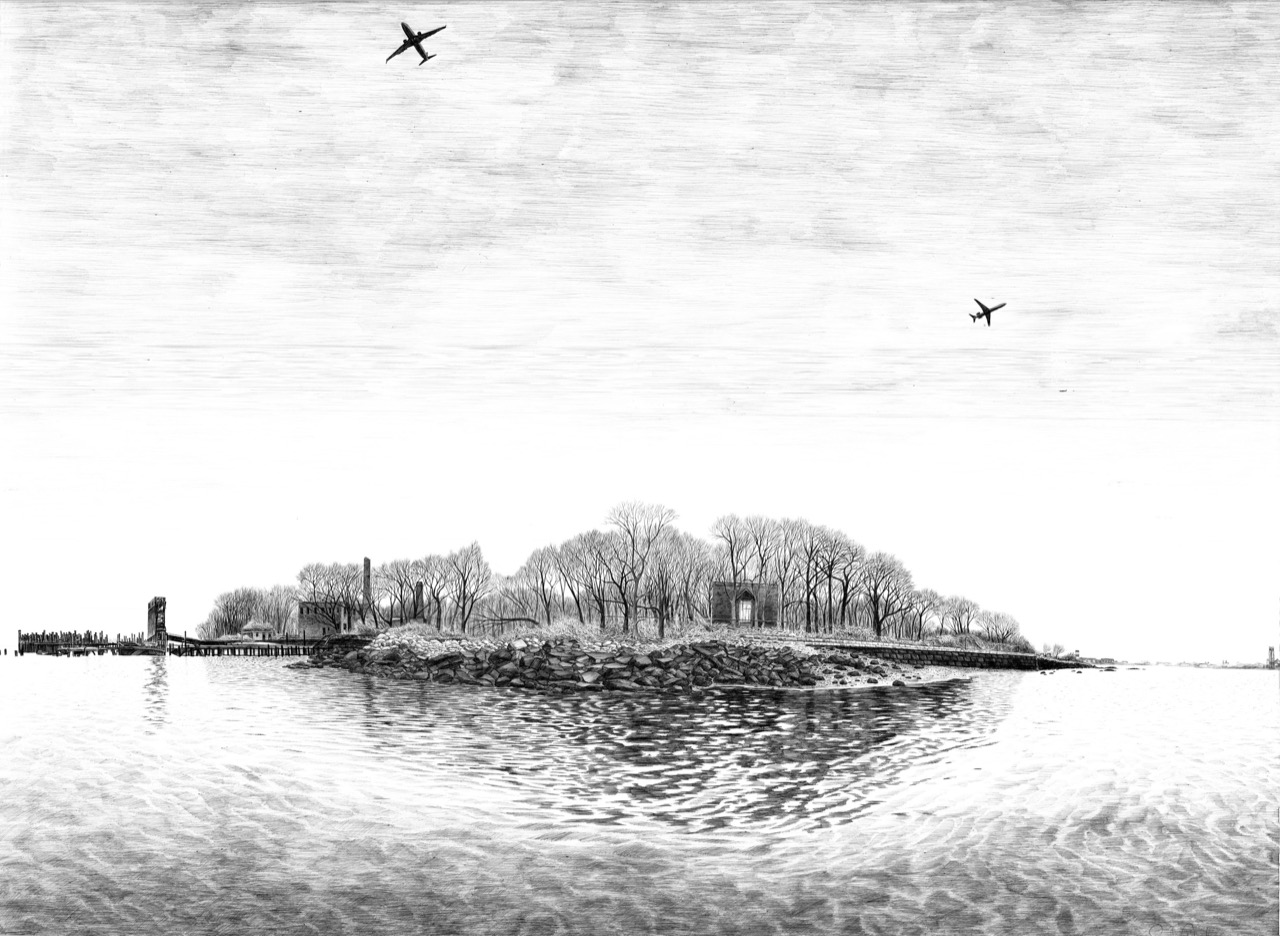 SCOTT BLUEDORN speaks to folioeast's COCO MYERS
CM/ YOU WORK IN SEVERAL MEDIUMS?
SB/ I use acrylics, watercolors, inks, graphite, and wood. Each material lends its own capability in expression. I use a range of media and try to challenge myself by always experimenting with new ones. Recently I have turned to various print processes, such as solar plate etching, which is an unusual and versatile printmaking medium.
CM/ HOW DO YOU CHOOSE YOUR SUBJECT MATTER?
SB/ My inspiration comes from various sources — imagery, mythology, anthropology, historical documents and direct experience. I have always used drawing as my primary mode of expression, which is a starting point for how I construct a picture, which may then become an object or assemblage.
CM/ YOU WERE BORN AND RAISED HERE. WHAT CONTINUES TO BE THE BIGGEST DRAW?
SB/ The ocean has been the largest influence in my life, and is a constant generator for my inspiration. Having always been surrounded by its presence, I can't help but let it seep into my work through many different lenses.
CM/ WHAT IS YOUR FAVORITE TIME OF YEAR ON THE EAST END? AND YOUR FAVORITE PLACE?
SB/ Fall on the east end is the best of all worlds. Warm temperatures, harvest time, wave season, depopulation . . . I always like Montauk for its primal edge of the world feel. As a surfer, the waves are a big draw, but also the secluded coves, bluffs and forest trails are much different than other places on the east end.
CM/ DO YOU HAVE ANY WORKS BY EAST END ARTISTS IN YOUR HOME?
SB/ I have a small collection of works traded with other local artists, including Paton Miller, Dalton Portella, Sydney Albertini, Grant Haffner, Colin Goldberg, Billy Strong, Christian Little, and various anonymous "street artists."
PORTFOLIO OVERVIEW of drawings
ARTIST'S CAROUSEL
rotating exhibit of current & recently sold paintings