"My work deals with 'landscape'. It stems from the vision of a country hillside where animals walk or meander. The trodden pathways become obvious to the keen observer, whereas the grasses appear different under raking light. There is no regularity nor formality in these pathways, but the compositional patterns deal with a playful element that provide my foundation for color.
While creating these works, I sometimes put myself in the animals' mindset, without concerns of anything else. I do not think, but simply allow my passion to experiment with brush, pencil or ink in full participation of "being" in the present." — DW
Dan Welden was born in the Bronx and received his BA and MA at Adelphi University. His art education and training came from the Akademie der Bildenden Kunst in Munich, Germany. Welden is a master printmaker and the originator of a technique called Solarplate. He has been making prints and works on paper for over fifty years and has collaborated with many artists, including Robert Dash, Willem and Elaine de Kooning, Jimmy Ernst, Dan Flavin, William King, David Salle, and Eric Fischl, among many others. He has has led printmaking workshops around the world and has taught at several colleges in the New York area. He is a past president of the Society of American Graphic Artists and current director of Hampton Editions, Ltd. in Sag Harbor, Long Island, where he maintains a studio.
Welden's work has been shown in over eighty international solo exhibitions in museums and galleries and over 700 group exhibitions in the U.S., Europe, China, Japan, Switzerland, Australia, New Zealand and Peru. Welden's work is also in many public and private collections throughout the country including the Amity Art Foundation, Darien, CT; Baltimore Museum of Art, MD; Portland Museum of Art, OR; and Temple University, Philadelphia, PA, among many others.
ARTIST'S CAROUSEL
rotating exhibit of current & recently sold work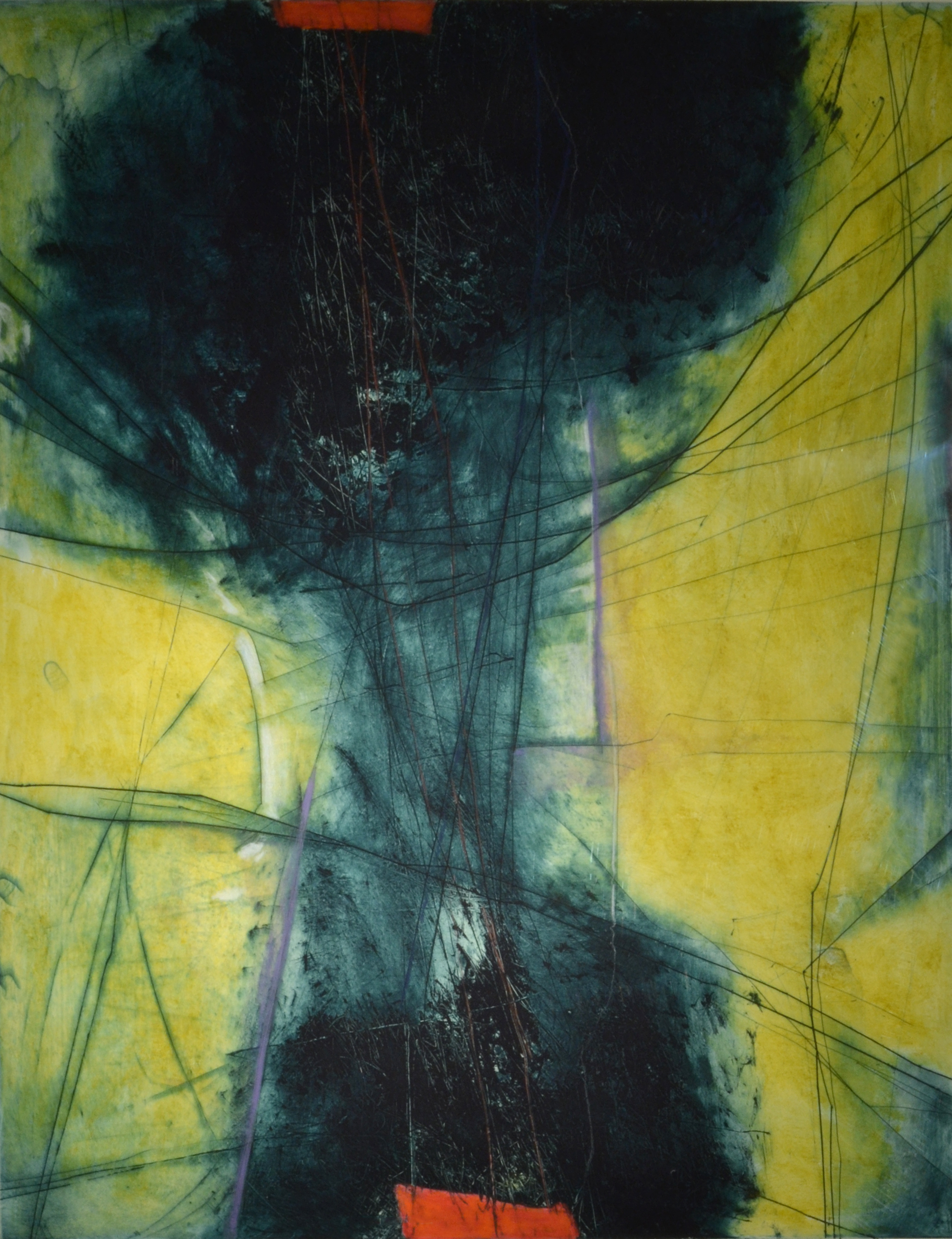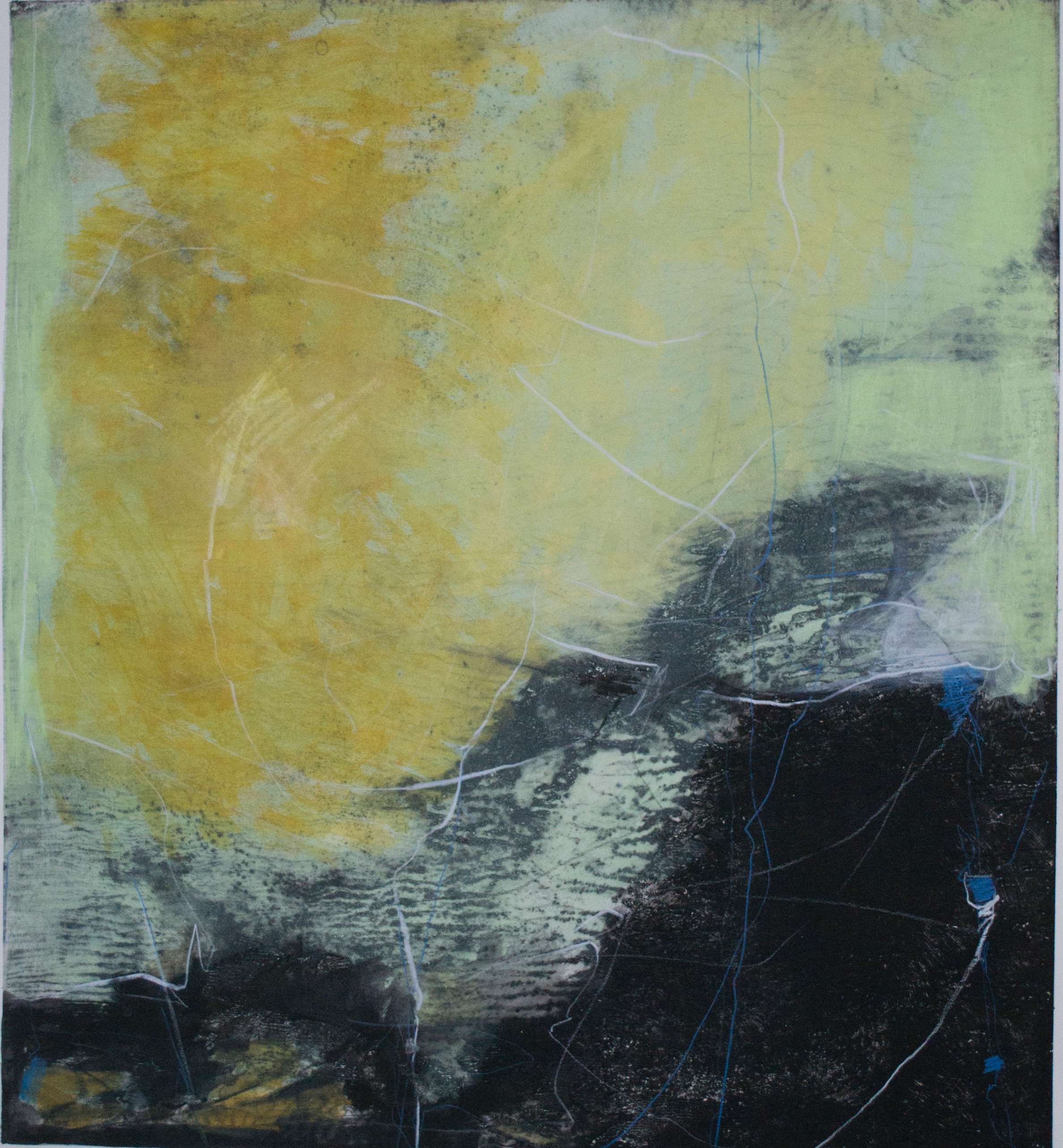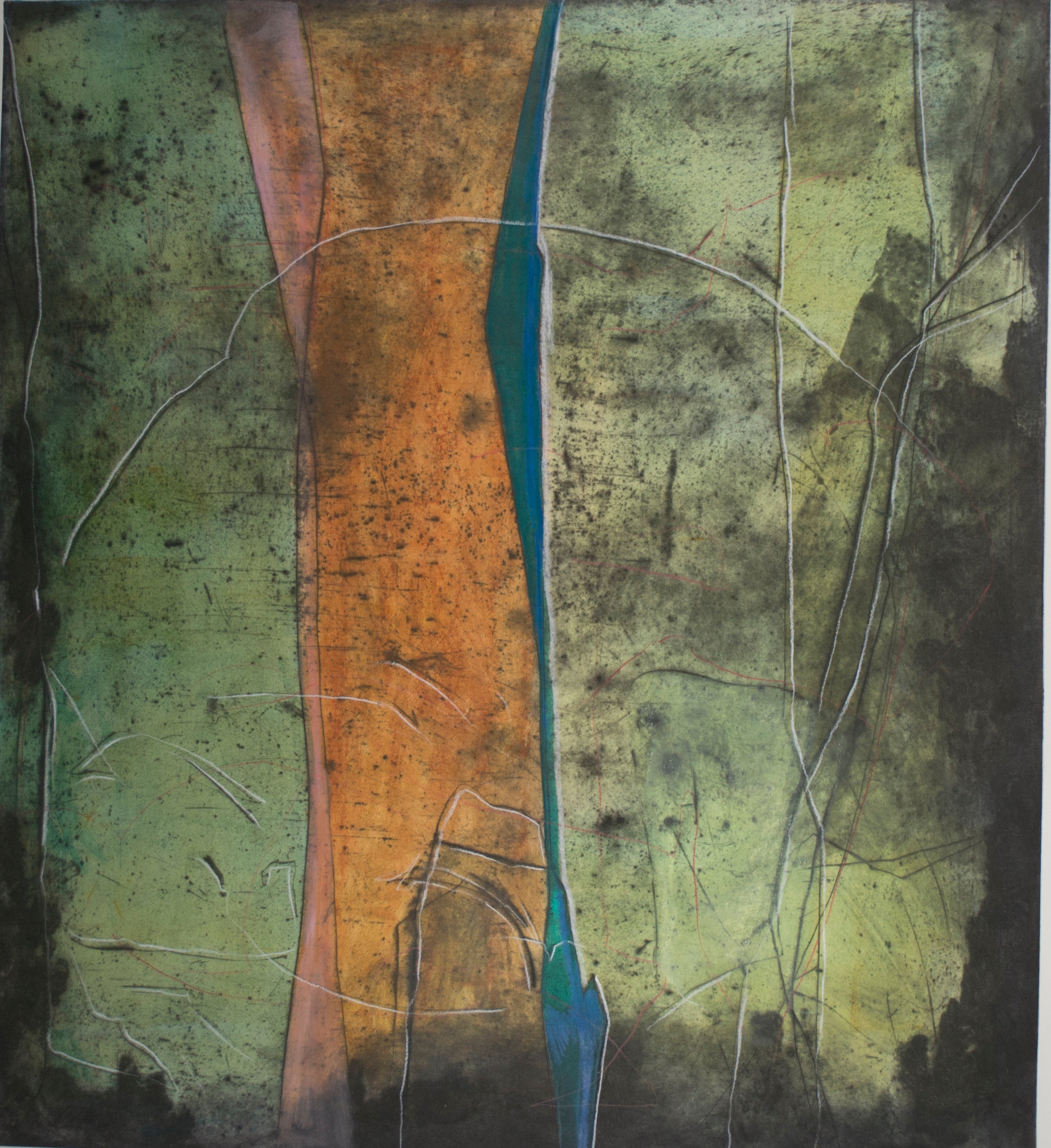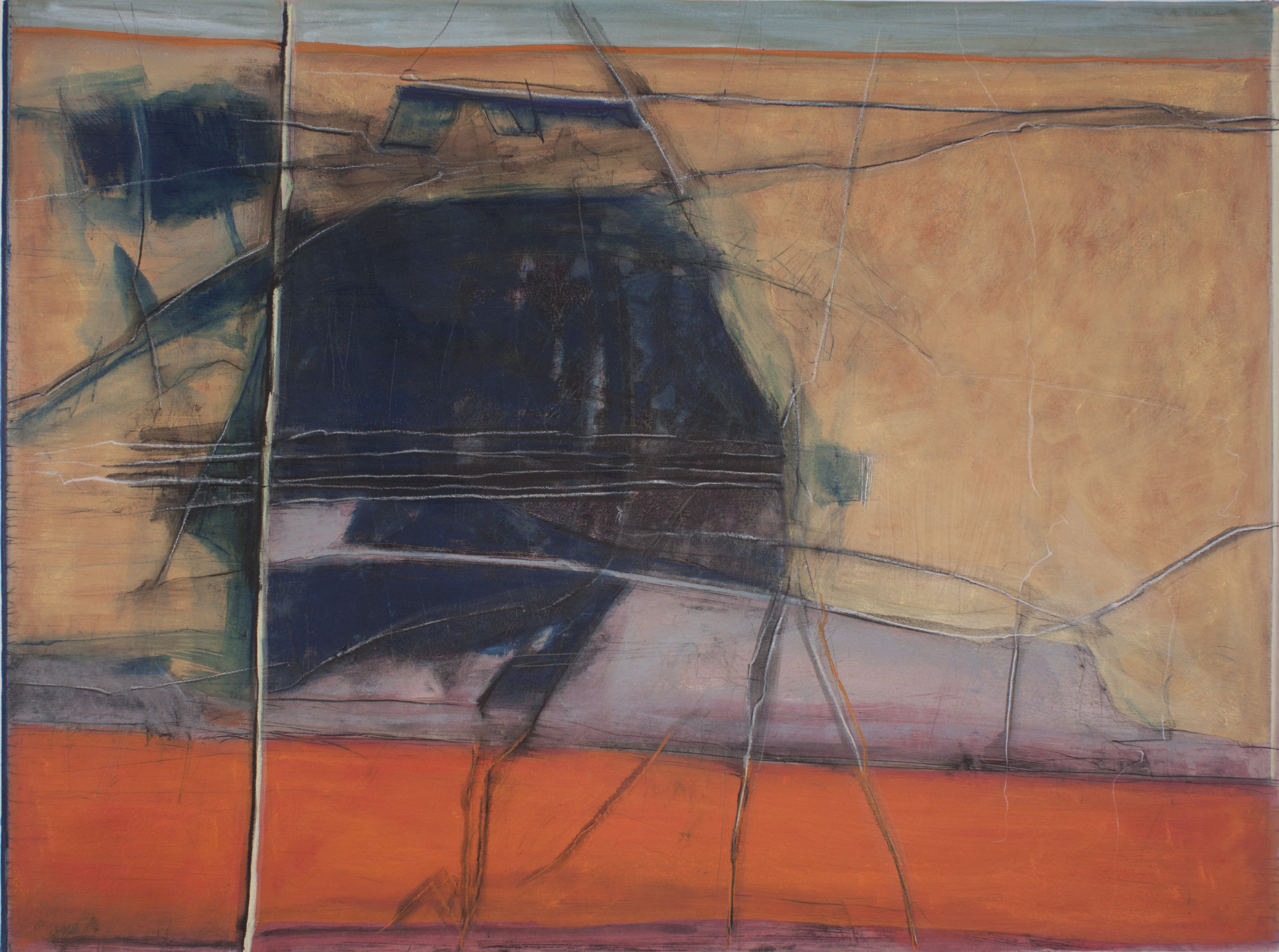 DAN WELDEN speaks to folioeast's COCO MYERS
CM/ WHAT MEDIUMS ARE YOU CURRENTLY WORKING IN??
DW/ Two dimensional works on paper. Also mixed media on canvas. I use pencils, ink, acrylics.
CM/ WHAT IS YOUR CREATIVE PROCESS?
DW/ My creative process revolves around experimentation, as opposed to concept. Materials, whatever they be, will dictate the formation of the composition. Usually, the work is bold at first and then refined and delicate towards its completion. Based primarily on nature and landscape, process can intervene.
CM/ WHAT BROUGHT YOU TO THE EAST END?
DW/ Not one thing, but many things and many people. There was a huge void in printmaking, and the numbers of artists that called my name lured me towards the East End.
CM/ WHEN DO YOU FEEL MOST CREATIVE? IS THERE A SEASON YOU PREFER?
DW/ Winter is my favorite time because there are less people. There is no special creative time. Creativity is always within me.
CM/ YOU KNEW AND WORKED WITH MANY OF THE ABSTRACT EXPRESSIONISTS OUT HERE. DO YOU FEEL A CONNECTION TO THIS PERIOD?
DW/ Absolutely yes.
CM/ WHICH ARTISTS' WORK DO YOU LIVE WITH?
DW/ The East End artists that I have in my home are Willem and Elaine de Kooning, Eric Fischl, Dan Flavin, Jack Youngerman, Lynda Benglis, Kiki Smith, Roy Nicholson, Jimmy Ernst, David Salle, James Brooks, Esteban Vicente, Robert Gwathmey, Robert Dash, Kurt Vonnegut, and Bill King.
CM/ DO YOU HAVE OTHER PASSIONS?
DW/ My artwork is actually the second passion in my life, music being the first. Both are great vehicles for connecting to people.