"Of the themes that define my waking hours and is undeniably woven into my work, is an obsession with time—as a resource, as a thief, as a constant shadow. I'm intrigued by the the perception of time as a very real phenomenon: the older we get, the less we experience the rush of novelty. What does that mean for an artist in the fullness of middle age? Is it possible to see and to paint with a heightened sense of discovery? Does experience give depth or limit my ability to engage fully, and without judgement?
My process is fluid, creating space for the adult or the child with a five-second attention span. The challenge when making abstract work is keeping an open mind when imagery and thoughts constantly swirl through the brain. If there is conflict I find the best solution is to work through it, approach things differently and remain open to an unexpected resolution." — MP
Born and raised in Providence, Rhode Island, Perry studied portraiture and life drawing at the Rhode Island School of Design while working for ten years an an electrical draftsman for an architectural engineering firm in Providence.
In 1987, Mr. Perry entered the Providence Art Club's Open Painting Show and won the Milton Halladay prize for his portrait, "Bonnie." In 1989, Perry moved to New York City and continued his studies at The Society of Illustrators and the Spring St. Studio.
Once he began spending time in Amagansett, on the East End of Long Island, he left figurative work behind and entered a new phase, which became his passion—the landscape. Perry now divides his time between New York City and East Hampton, where he maintains a studio.
Perry has had solo shows at Ille Arts, Amagansett, NY; Elizabeth Dow, East Hampton, NY; and the New Century Gallery, New York, NY. His work has been exhibited in group shows at Lawrence Fine Arts, Ashawagh Hall, folioeast, and Guild Hall in East Hampton, NY; Ille Arts, and Neoteric Fine Art Gallery in Amagansett, NY; Zoya Tommy Gallery, in Houston, TX; and Lyons Weir Gallery, in New York, NY, among others. He has participated in numerous art fairs across the country.
ARTIST'S CAROUSEL
rotating exhibit of current & recently sold work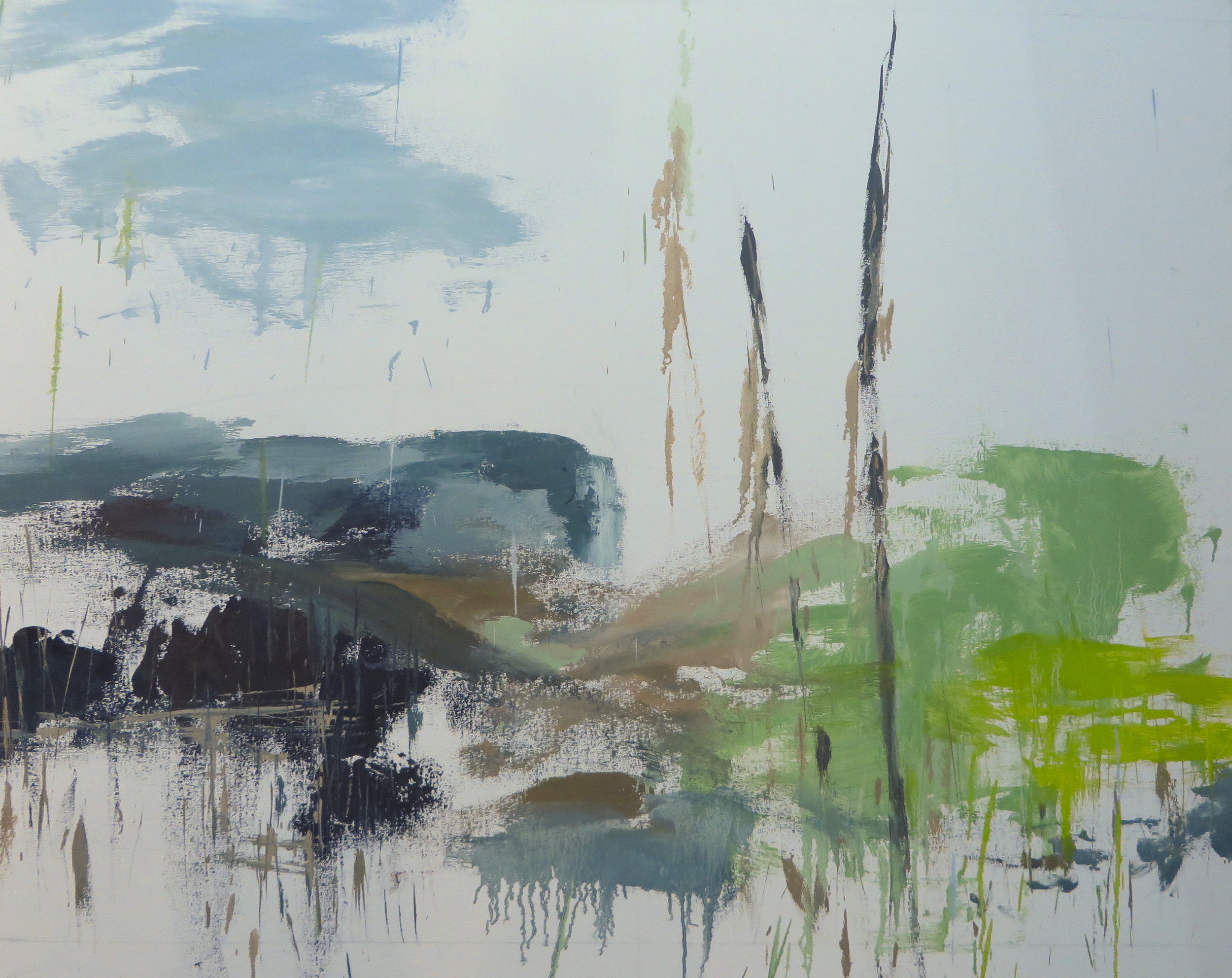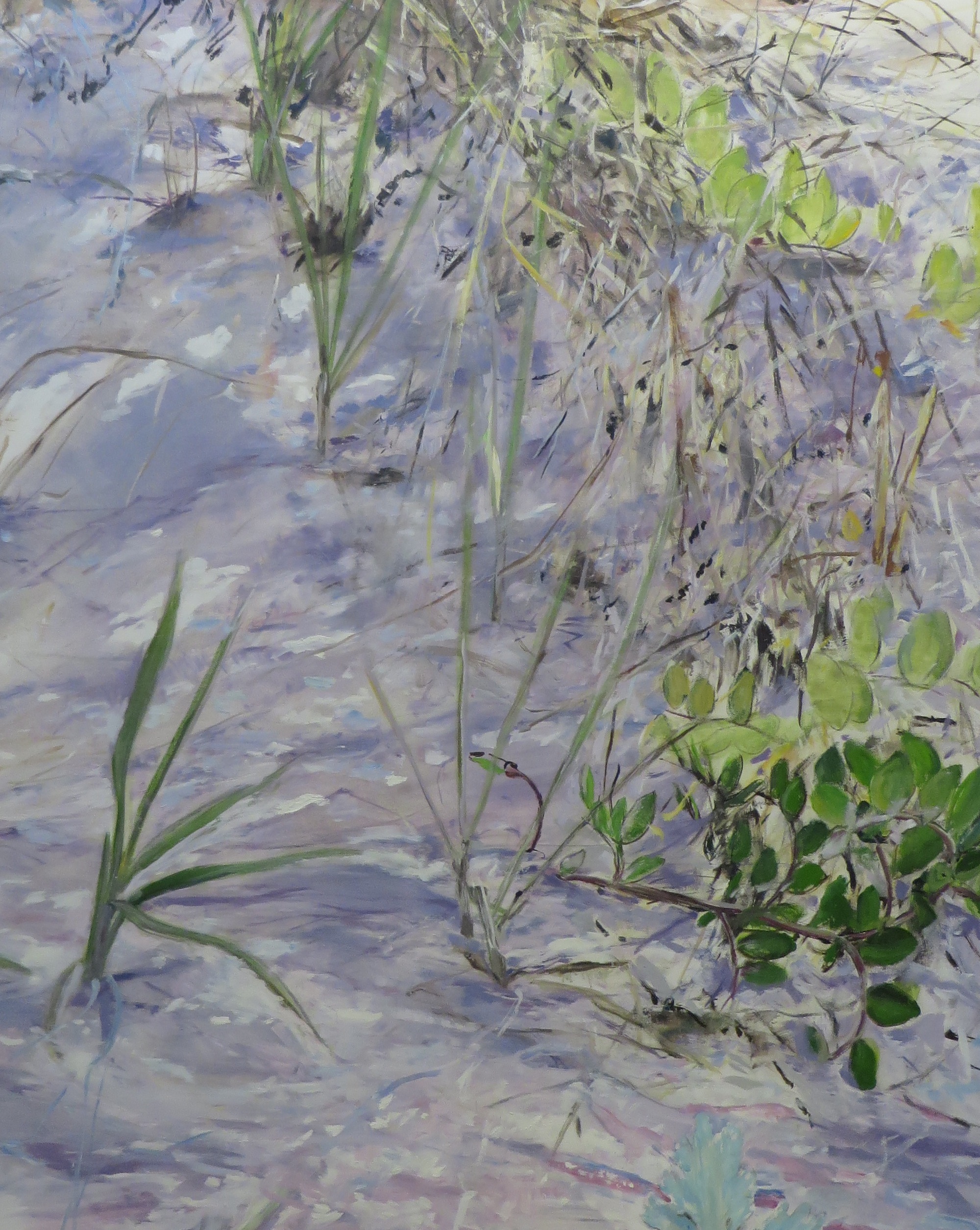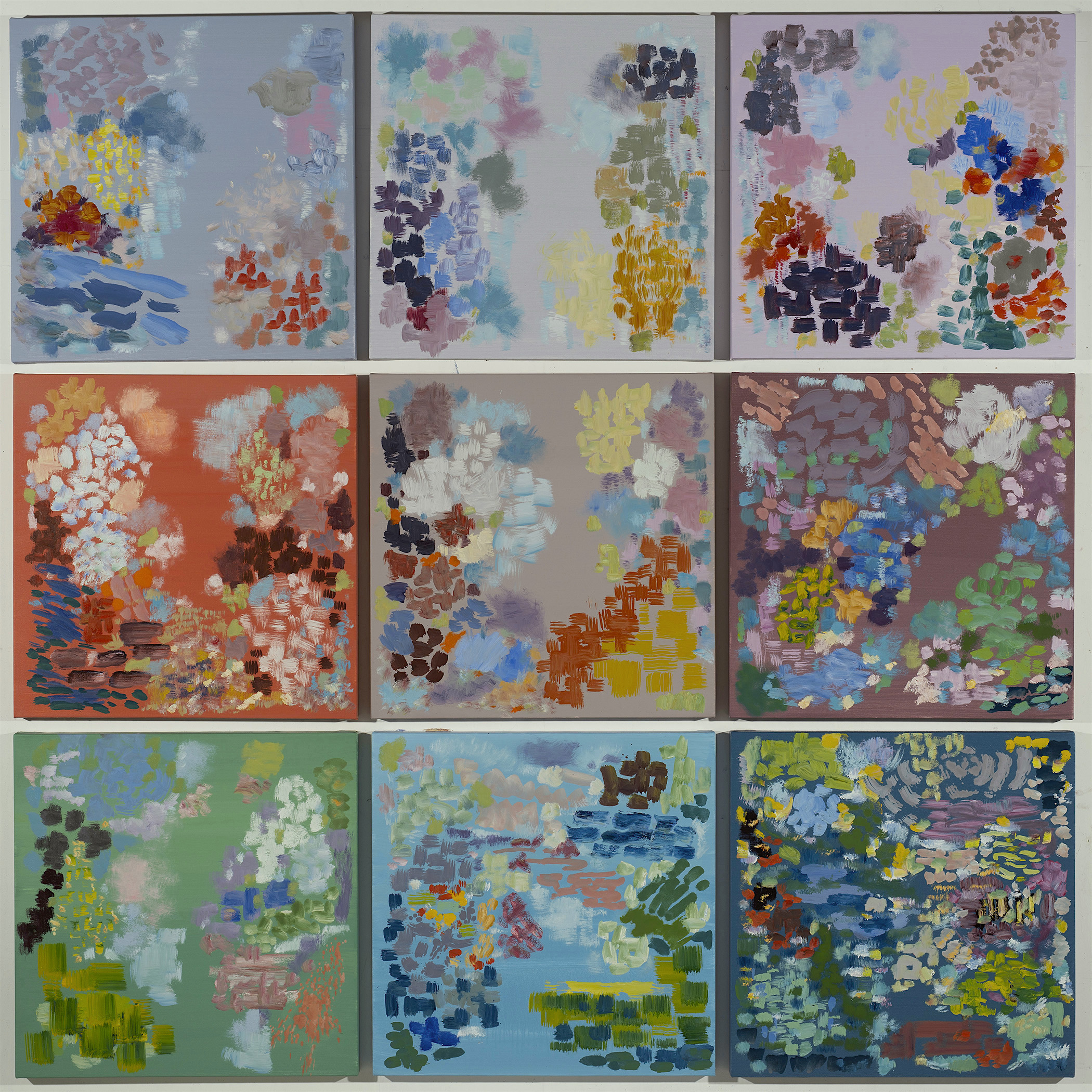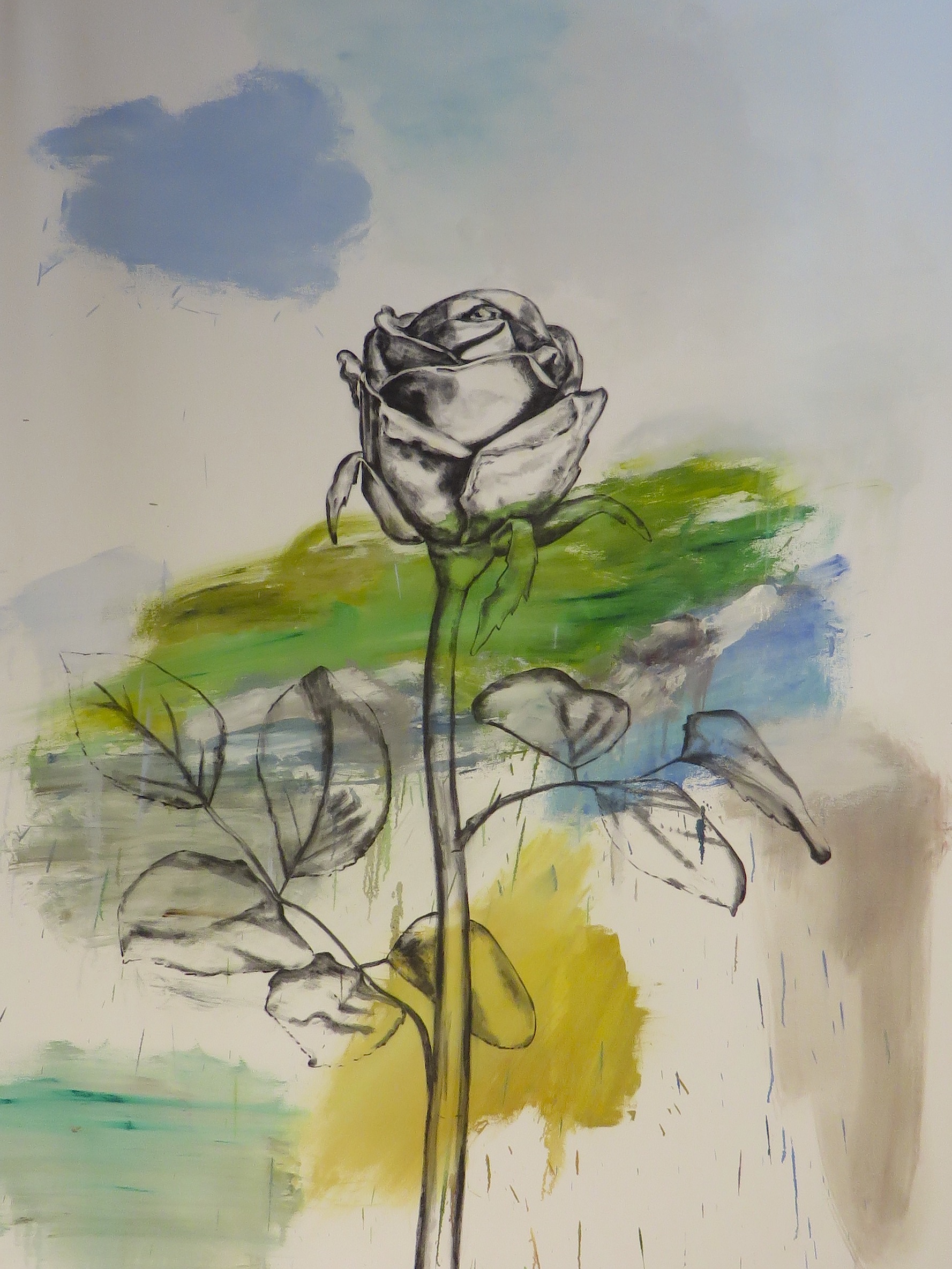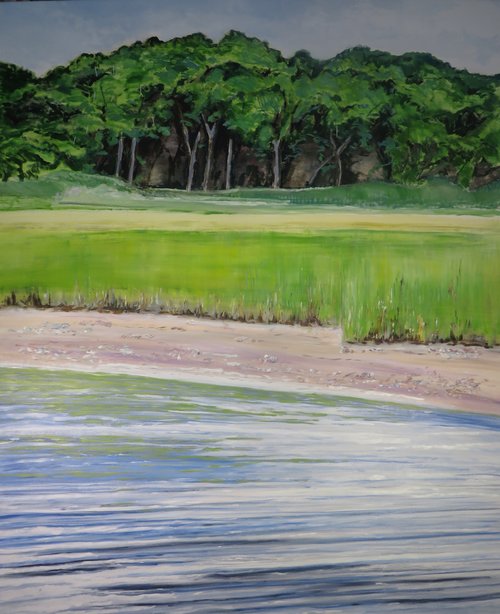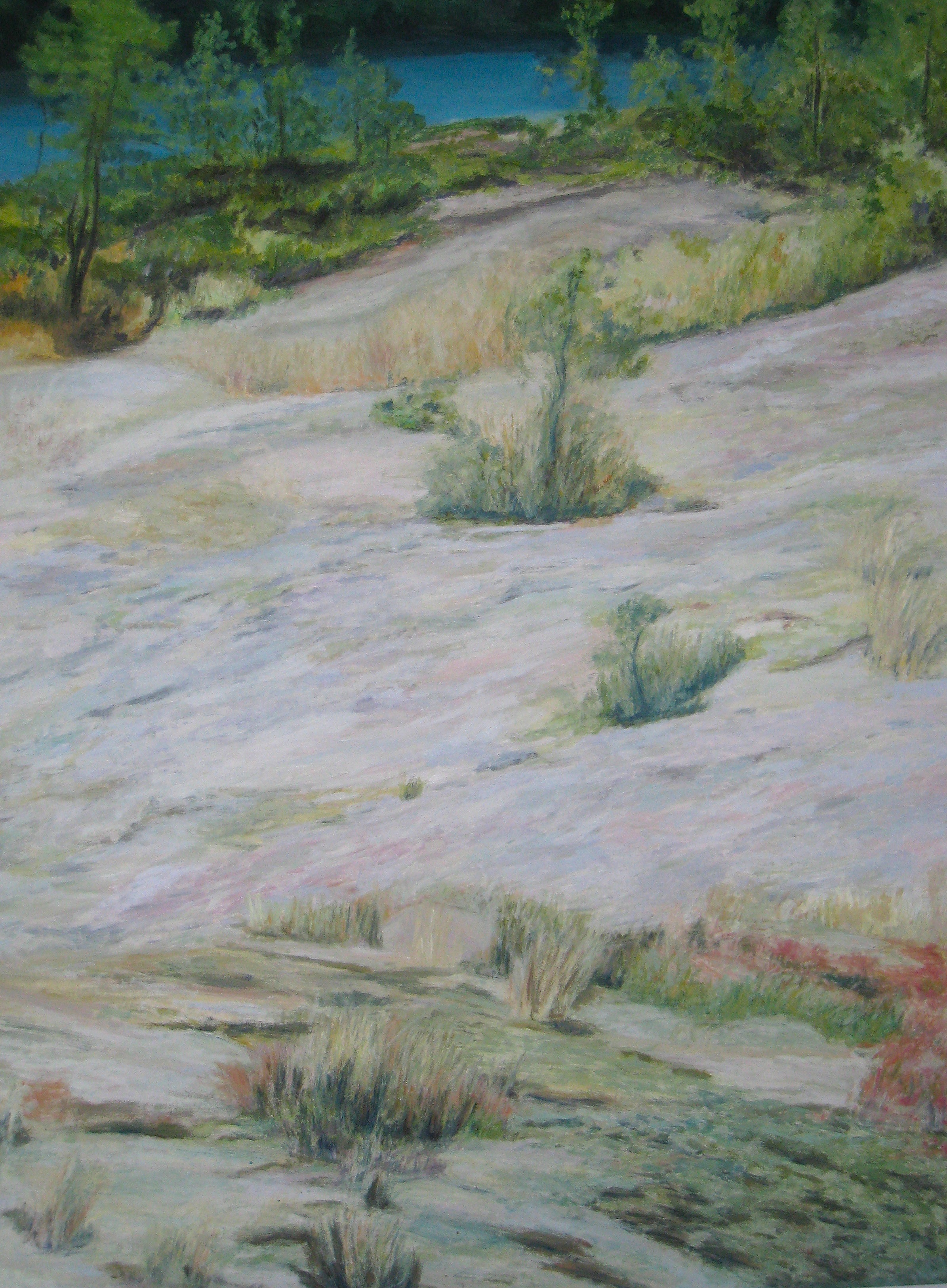 MARK PERRY speaks to folioeast's COCO MYERS
CM/ WHAT MATERIALS DO YOU PRIMARILY USE? AND WHY?
MP/ I have used oil on canvas and wood for nearly thirty years, so it is what I'm most comfortable with. The slower dry time, flexibility and richness of color appeal to me. For small works and work on paper, when away from the studio, acrylic paint is my go-to.
CM/ HAS YOUR CREATIVE PROCESS CHANGED OVER THE YEARS?
MP/ Most of my life, when not working figuratively, I have used the Automatic Drawing/Painting technique practiced by some of the Surrealists Movement Artists. I was not aware of the method until 2016, when I took a painting class with Eric Dever. He put a name to the technique that I had practiced for years, making it a deeper experience. When working I enjoy classical music, classic rock or silence.
CM/ WHAT IS YOUR FAVORITE SEASON TO PAINT?
MP/ Summer is the easiest season to work but I find all the seasons are pleasing. There are usually two weeks at the end of February when it's difficult to work in the studio because of the cold—even with heat there is a dampness that gets in your bones. Luckily it is brief.
CM/ DESCRIBE YOUR STUDIO.
MP/ I've had a basement studio since 2006 entirely lit with artificial light, which I adapted to right away. I have found the lack of distraction from windows is welcome in the studio. I take breaks outside for a change of scenery and air. When traveling or working small on paper, I generally work at a table and have both daylight and artificial light which I adapt well to.
CM/ DO YOU FEEL CONNECTED TO THE HISTORY OF THE ABSTRACT EXPRESSIONIST MOVEMENT ON THE EAST END?
MP/ Some of my favorite painters were part of that era. I get inspiration from de Kooning, Joan Mitchell, and Helen Frankenthaler.
CM/ DO YOU HAVE ANY WORKS BY EAST END ARTISTS IN YOUR HOME?
MP/ I have paintings by James Kennedy and several ceramic pieces by Bob Bachler, both former owners of Surface Library Gallery; also work by Scott Bluedorn, Almond Zigmund, Gus Yero, George Singer, Rosario Varela, Tim Lee, Jess Cross, Jennifer Cross, and a small watercolor by Betty Parsons.