"My paintings hover on the edge of abstraction and are more remembered sensations than direct observations of nature.
I strive to create poetic environments with the use of organic shapes and saturated surfaces, establishing vistas with minimal imagery. The reduction of details and unoccupied spaces on the canvas bring the imagery closer to the viewers so they can fall further into the painting, pulling them in through color, form and scale. My landscapes can be seen as architecture, in which exterior spaces are read more as interiors.
Painting is my response to the timeless beauty found in the natural world. Art and nature both rely on impulse; I allow my work to be uninhibited, reaching for what lies beneath the surface. I paint as a personal response to what moves me." — MD
Michele D'Ermo was born in Miami Beach, Florida and spent most of her childhood in Washington DC. She now divides her time between her studios in New York City and East Hampton.
D'Ermo is a self-taught artist whose education in art was an organic process that grew out of observation and early childhood experiences traveling throughout Europe. Her paintings continue to reflect these early impressions as she records her observations of the natural world. As an adult, she studied at the Arts Student League and the New York Academy of Arts.
D'Ermo's work has been exhibited widely in museums, art fairs and galleries in New York City and on the East End. She has had solo exhibits at the Peter Marcelle Gallery, Southampton, NY, and the 1stdibs Gallery at the New York Design Center. Her work has been in group shows at Silas Marder Gallery, Bridgehampton, NY; Guild Hall Museum, Lizan Tops, and folioeast, East Hampton, NY; Ashawagh Hall, Amagansett, NY; the Parrish Art Museum, Southampton, NY; Elisa Contemporary Arts, Salmagundi Club, and Cheryl Hazen Gallery, New York, NY; North Haven Gallery, North Haven, Maine and Scope at Art Basel, Miami, FL. D'Ermo often collaborates with interior designers and architects on special projects and commissions and her work is included in many private and public collections.
ARTIST'S CAROUSEL
rotating exhibit of current & recently sold work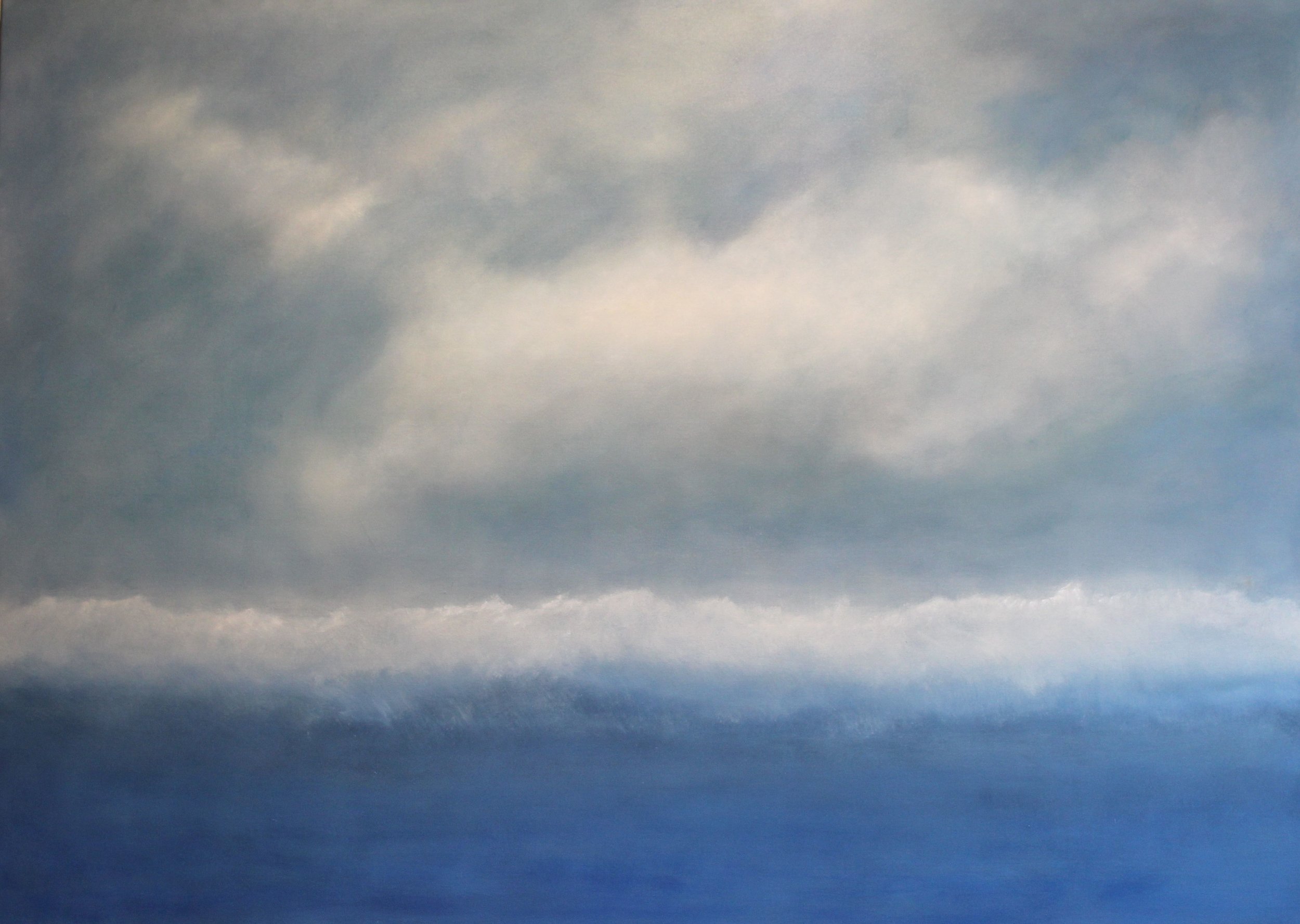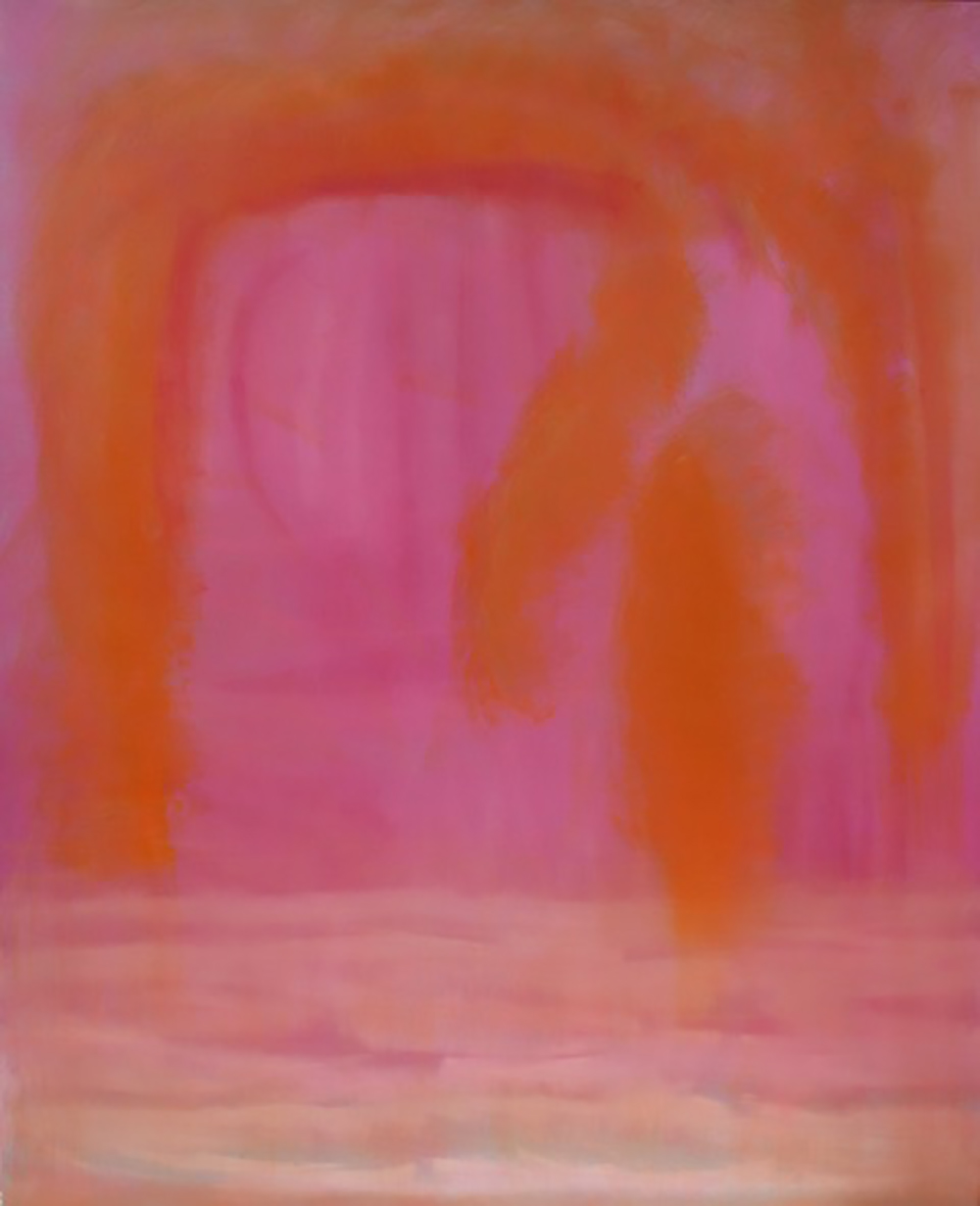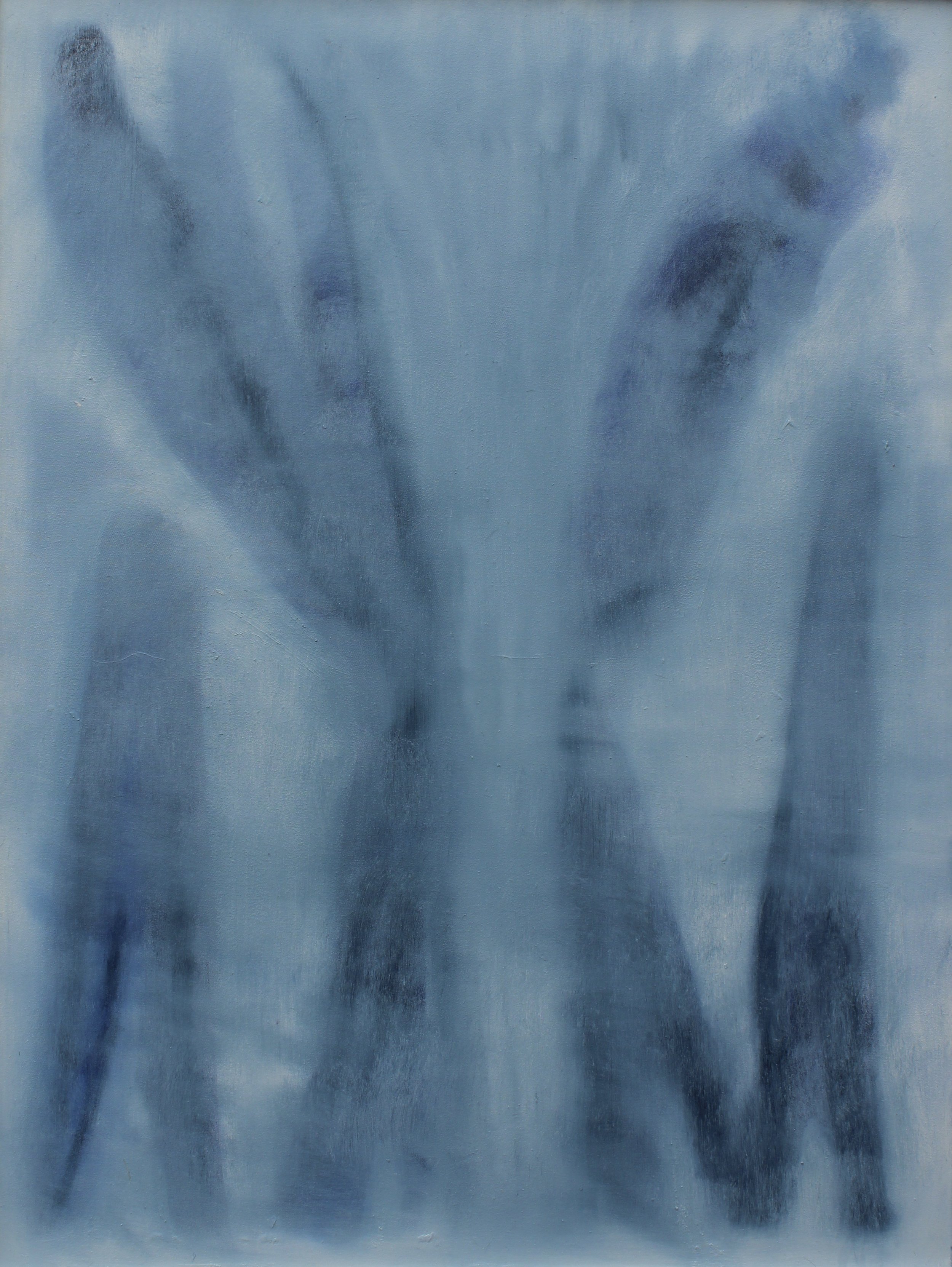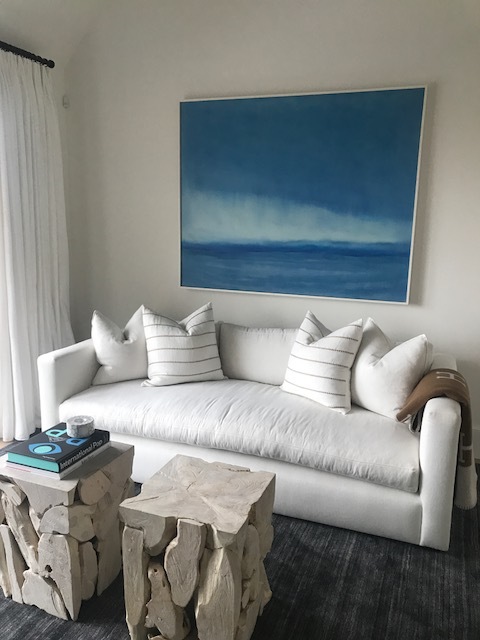 MICHELE D'ERMO speaks to folioeast's COCO MYERS
CM/ YOU PAINT WITH OILS ON LINEN. WHY?
MD/ The luminosity of oils and the freedom to layer and conceal or highlight are all within the power of a brushstroke. Linen because it allows for more light to be captured due to its varieties of natural textures and colors.
CM/ WHAT IS YOUR MOTIVATION TO PAINT NATURE, HOWEVER ABSTRACTED?
MD/ Inspiration of the natural world was said by Dante to be the art of God. This is not to say that my motivation is restricted to the natural world, rather that although my paintings have reference to the landscape, seascape, weather or natural light, my work remains grounded in visual experience.
CM/ YOU SEEM TO LOVE BLUE. WHAT IS IT ABOUT THE COLOR?
MD/ I have been struck for decades by the beautiful color of the sea, the sky as well as the vastness of the color itself. Ultramarine tastes of the ocean—Italians refer to it as "from beyond the seas." Indigo is like ultramarine in that it refers to where the color historically comes from, rather than what the substance actually is.
CM/ WHAT BROUGHT YOU TO THE EAST END?
MD/ My love of nature and freedom from the confines of New York City brought me here years ago. The East End also retains a strong artistic identity and traditions that I hold close to my heart.
CM/ SO YOU FEEL CONNECTED TO THE LEGACY OF THE ABSTRACT EXPRESSIONISTS?
MD/ History plays a large part. Powerful art was created here at that time. Abstraction allowed for artists to be at a distance from the material world. This was a juxtaposition to the motivations and psyche of New York City. The East End represented freedom of expression.

CM/ DO YOU DO MOST OF YOUR WORK IN YOUR STUDIO?
MD/ I am an observer of my environment so most of the time I am watching and listening to my surroundings. At times I create on the spot as in a nighttime landscape but most often I go to my studio and paint with my emotional memory of my visual experiences. That's where the work actually occurs.
PORTFOLIO OVERVIEW