"My recent large format photographs and paintings have focused on gravity and patterns in nature, such as in farm fields, the energy of the ocean, and architectural objects.
I try to capture the silence and solitude of my vision—one that does not hesitate to face the difficulties of life and embrace the impermanence and boundlessness of nature. I don't seek to celebrate the materials or methods used in the making. I encourage viewers to sense underlying forces giving rise to visible forms—exposing a vibrating instant of existence." — AW
Warkov was born in San Francisco. His young parents, who were attending the San Francisco Art Institute, immersed him in a family soup of creativity. When he was nine, his family relocated to Minneapolis and it was there he discovered his relationship to gravity, wind and water, becoming a champion skateboarder and windsurfer. At 17, he went to Europe and modeled with top designers including Versace and Valentino. It was this exposure that kick-started his own photographic path, doing commercial work for advertising and magazines, as well as celebrity portraits. He is now turning his artistic lens on the natural world.
Warkov's work is in both private and corporate collections in Manhattan. He resides in New York City and Sagaponack, NY, with his girlfriend, dog, and large collection of surfboards.
ARTIST'S CAROUSEL
rotating exhibit of current & recently sold painting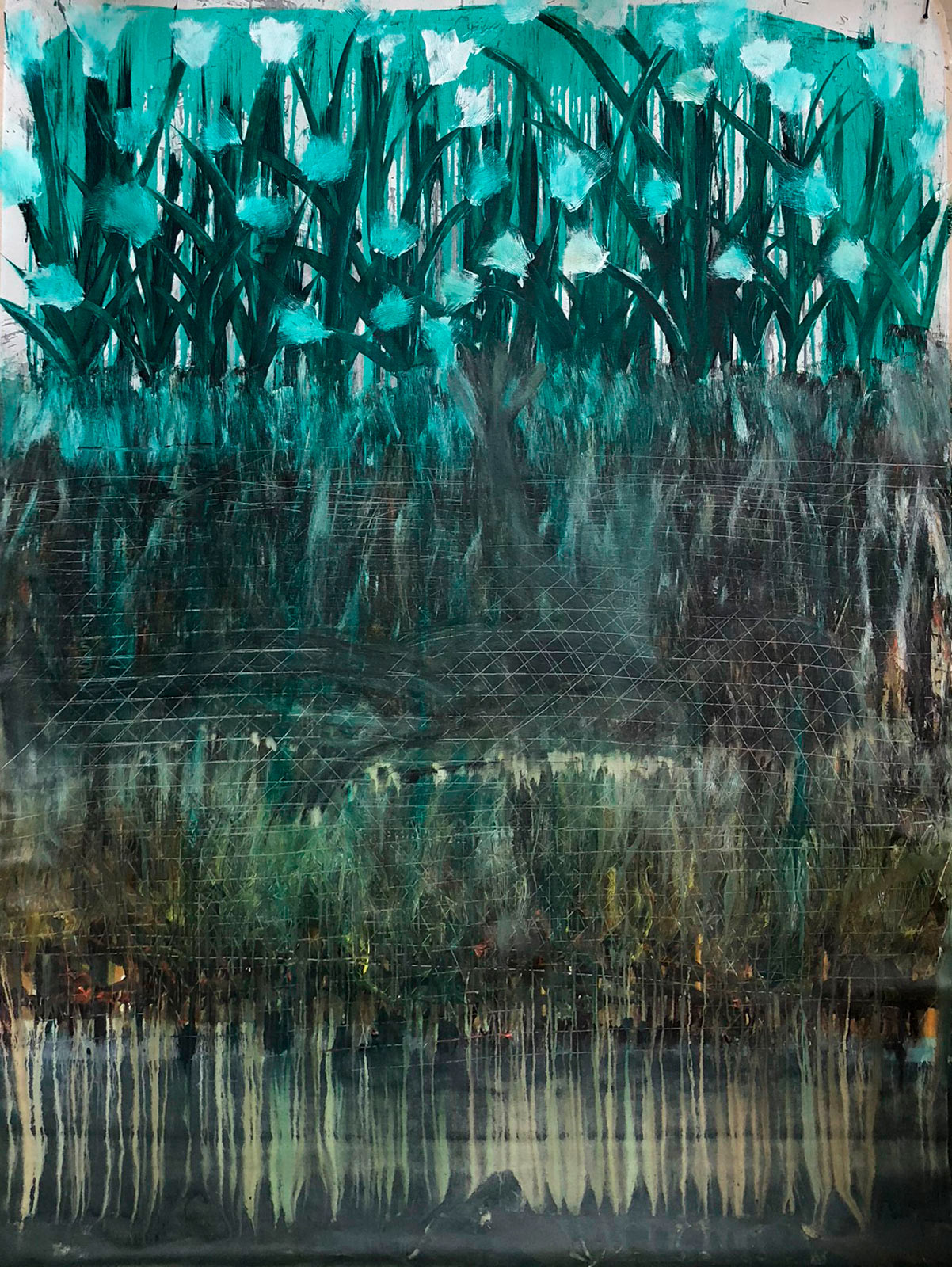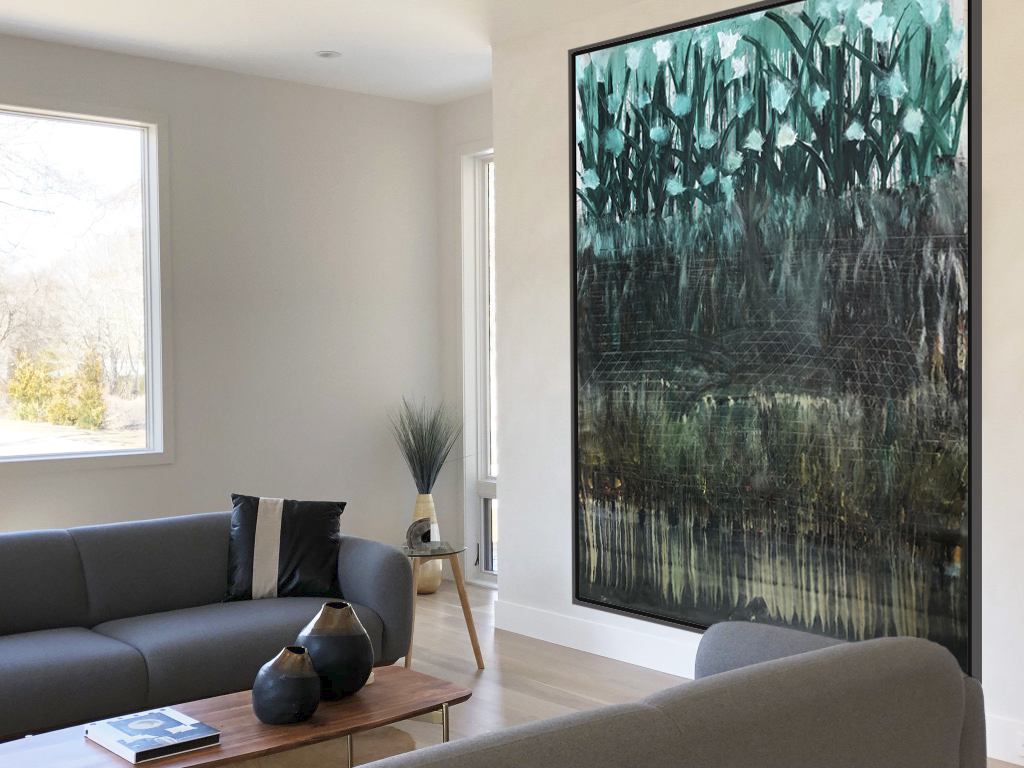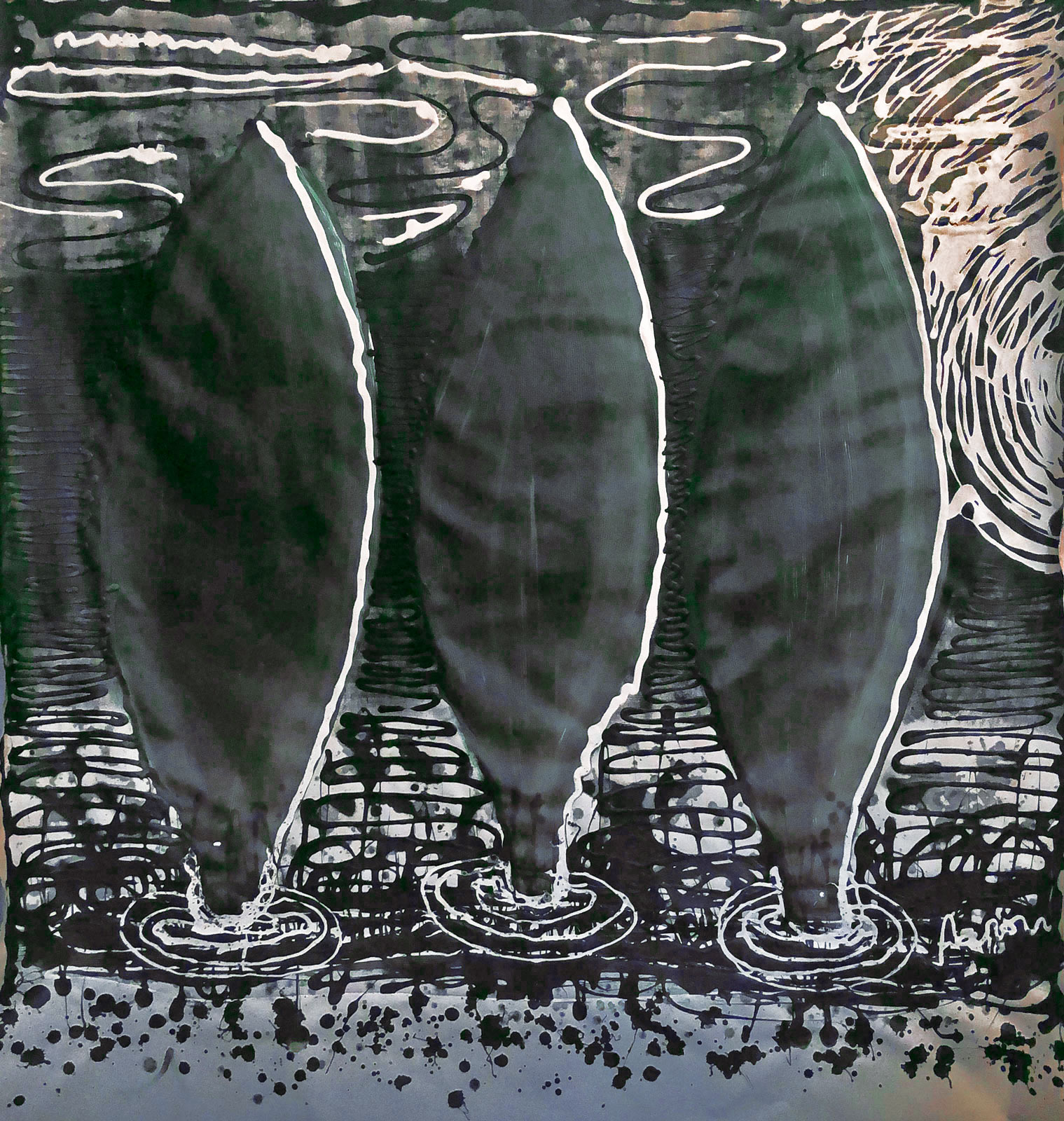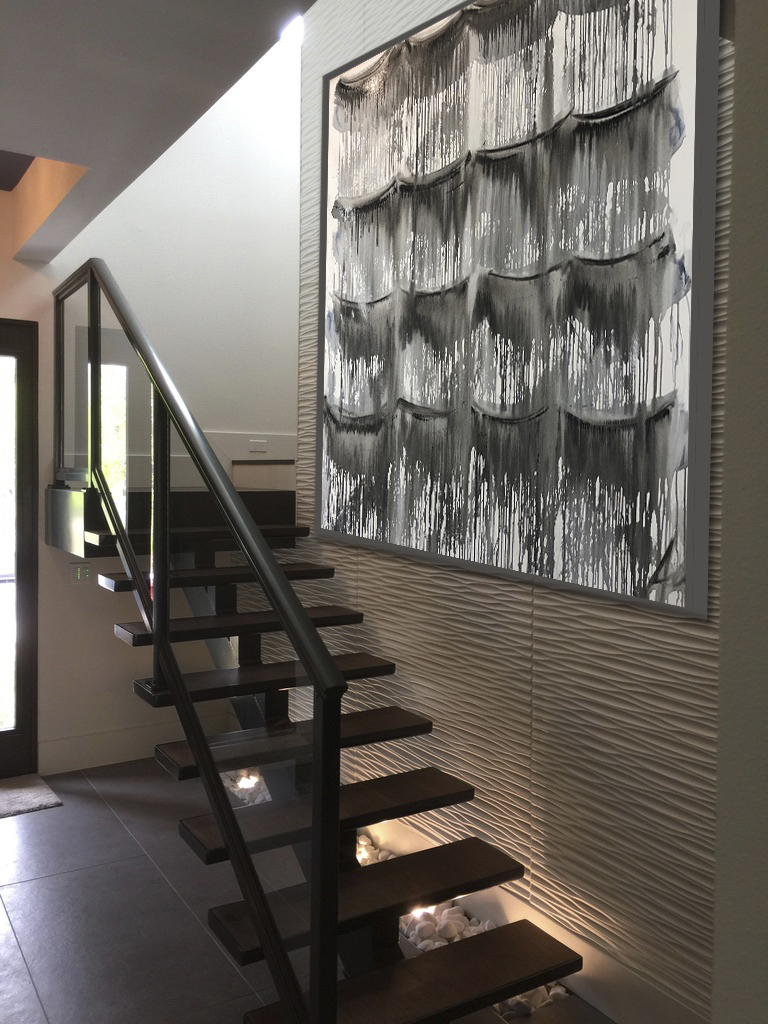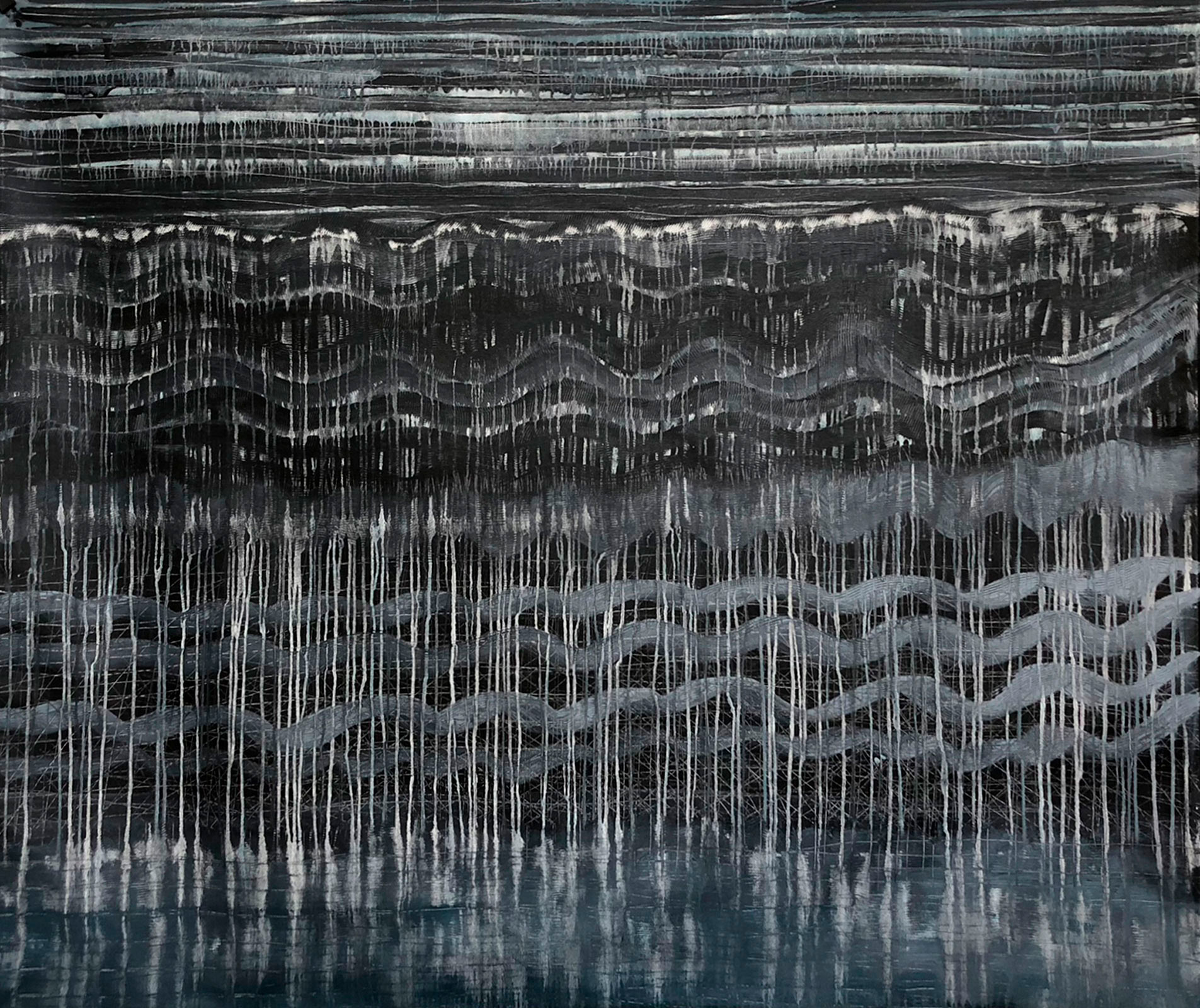 AARON WARKOV speaks to folioeast's COCO MYERS
CM/ WHAT MATERIALS DO YOU PRIMARILY USE? AND WHY?
AW/ Acrylic paint and mediums because they allows me to freeze sections and over paint to create layers over layers, and textures that run over textures. For photography, I use large format Giclée prints on archival rag paper—this shows my work in a scale that makes you crawl into the image.
CM/ IS THERE ONE PART OF YOUR CREATIVE PROCESS THAT IS PARTICULARLY IMPORTANT?
AW/ As with most of my work I ask myself to never be afraid of the medium I am working in, and to try to stand in a different spot than any other person has been, to view or create my work from a unique perspective.
CM/ WHAT BROUGHT YOU TO THE EAST END?
AW/ My girlfriend reintroduced me to the area four years ago, and to all it contains—the beach, the light, the diverse landscape, the mix of socioeconomic structure, the hedges, the farms, the waves, the working class, the clash of cultures.
CM/ WHAT IS YOUR FAVORITE SEASON OUT HERE?
AW/ Anytime before or after the peak summer season. I can come and go anywhere as I please without the slow traffic crawl to capture images in less crowded places, and drive on the beach with my gear to reach areas I want to capture.
CM/ WHERE DO YOU DO YOUR WORK?
AW/ I work out of a studio-office space in my home, and outdoors out of my 4x4 foot van.
CM/ DO YOU HAVE ANY FAVORITE SPOTS ON THE EAST END?
AW/ I do. The third jetty by Georgica pond, the beaches of Montauk Point, farm fields in Sagaponack, lonely quiet points in the Springs facing the sound, the Napeague area with all its natural diversity and quiet forgotten places. And anywhere that is showing artwork inspired by the diverse community of artists out here.
PORTFOLIO OVERVIEW of painting
ARTIST'S CAROUSEL
rotating exhibit of current & recently sold photography