"I work in different mediums as inspiration beckons. After more than thirty years of personal inquiry and practice, I realize that I am happiest when I allow myself to explore whatever medium I am drawn to at the moment, including textile design, fabric dyeing and other crafts.
One of my passions in recent years has been working with clay—creating organic, sculptural forms as well as functional pieces, both hand-built and wheel-thrown.
I find tremendous enjoyment in the various stages of the ceramic-making process. When the clay is soft and amorphous, kneading and shaping the form is intuitive and visceral. The process becomes meditative due to the repetitive motion and awareness of the hardening material. When almost dry, I detail the surface. The pleasure lies in using fine tools and zeroing in on minute imperfections in order to achieve a perfectly smooth and/or coherent surface. I keep a fairly narrow color palette when it comes to glazing and I often leave the exterior of my pots unglazed because I love the boney color and its earthy texture.
In my painting and drawing, I gravitate towards the abstract. I move from watery, layered and moody images to saturated, matte, and precise, graphic pieces. The format can range wildly from a few inches to several feet in size." — RV
Rosario Varela was born in 1964 in Argentina, where she grew up. She studied graphic design at the University of Architecture in Buenos Aires and continued at the University of California in Los Angeles. Varela later joined the Brentwood Art Center, where she began her study of fine arts. She moved to New York in 1989 and delved deeper into drawing and sculpture at various institutions, including the Art Students League of New York, the School of Visual Arts, and the New York Studio School. She currently maintains a studio in Amagansett, NY.
Varela's work has appeared in many group exhibitions, including the Harlem ArtWalk and New Century Artists Gallery, New York, NY; the Brentwood Art Center, Los Angeles, CA; the Amagansett Historical Association and Ashawagh Hall, Amagansett, NY.; folioeast, Guild Hall, and Solar Gallery, East Hampton, NY; Celadon Gallery, Watermill, NY; and a solo show at Borem Studios, New York, NY.
ARTIST'S CAROUSEL
rotating exhibit of current & recently sold sculpture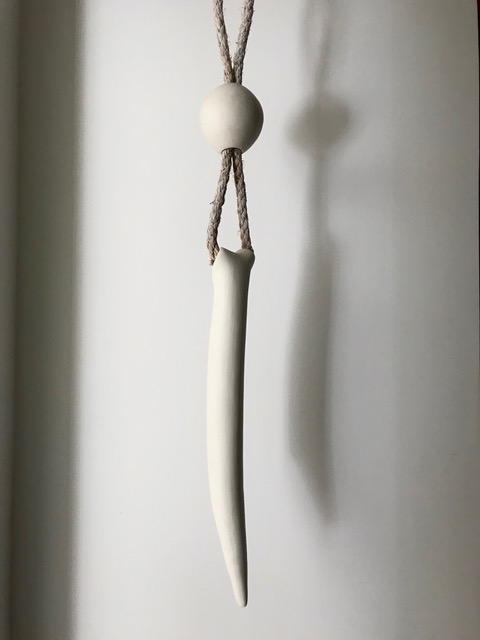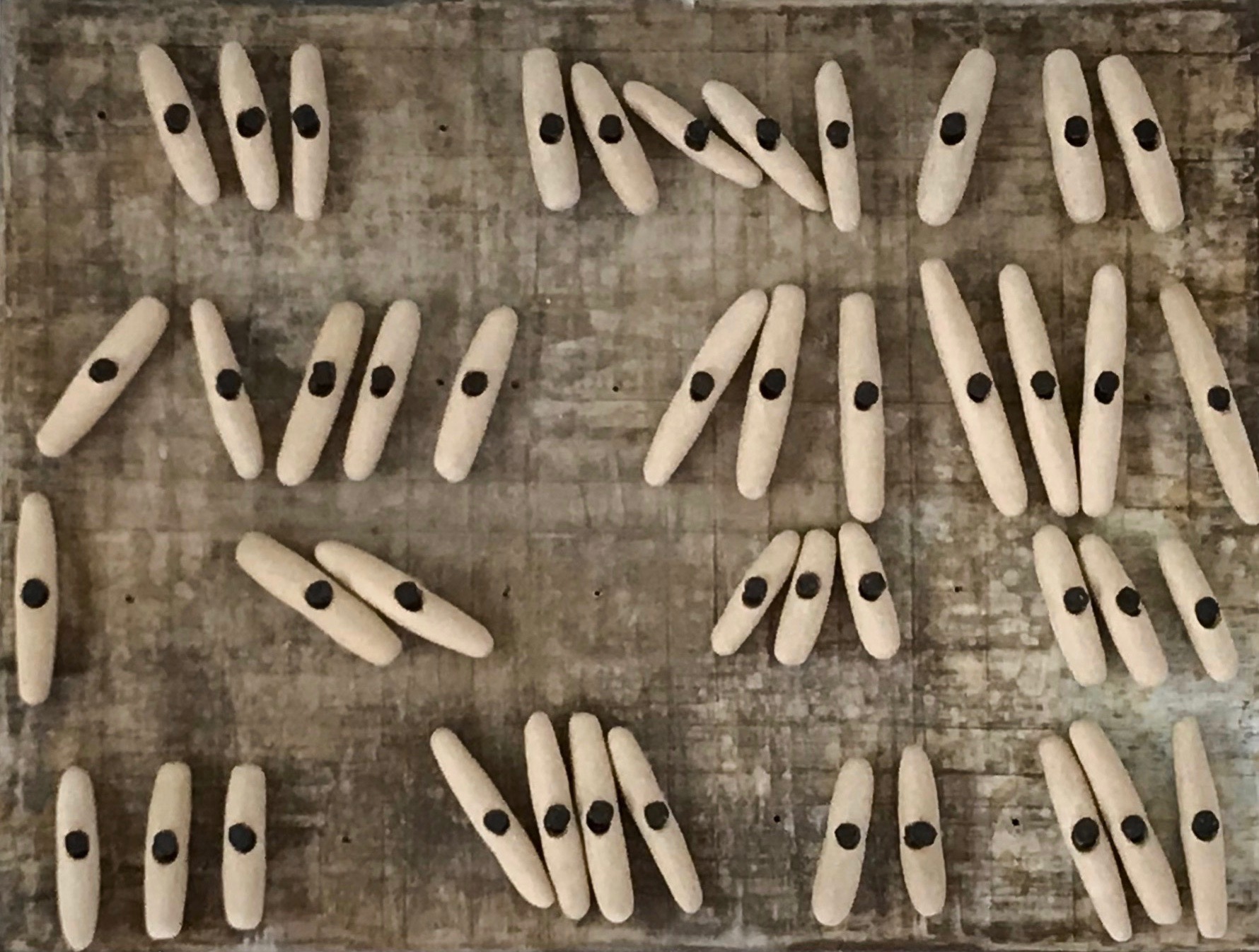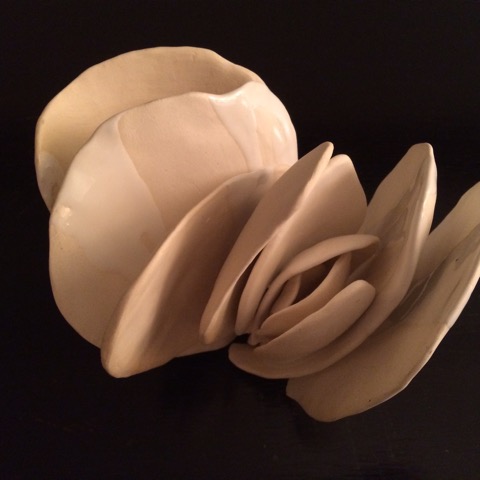 ROSARIO VARELA speaks to folioeast's COCO MYERS
CM/ HOW DO YOU DECIDE WHAT MEDIUM YOU'LL WORK ON IN A GIVEN DAY?
RV/ I choose my materials according to what my body craves. If I pay attention, I can feel whether I need to dig my hands in clay and begin forming an organic object that later may be part of an installation or mix a delicious batch of paint to lay on a large canvas. When I approach my work, it is usually an exploratory endeavor. After a while, the direction of the piece will show itself and I follow its lead.
Given that I am a fairly internal person, somewhat introverted, my hands are the ones that do the talking. Each day I spend very long hours creating something, be it at the potter's wheel or the easel. I hardly ever repeat myself; although all of my work relates to each other, most of my pieces are unique.
CM/ WHAT BROUGHT YOU TO THE EAST END? AND WHEN?
RV/ The East End is evocative of the town in Argentina where I was born and raised. In 2001 I started coming to Amagansett and by 2004 I had built a house where I now live full-time.
CM/ HOW DOES THIS AREA INFILTRATE YOUR WORK?
RV/ The clean air, the magical light, the colors, the sound of the wind and ocean—all of it flavors the work I do.
CM/ DO YOU HAVE A FAVORITE TIME TO BE ON THE EAST END?
RV/ I love all four seasons. Winter for its moody cloudscapes and deserted streets, spring for its sweet smell and the return of all kinds of faithful blooms, summer with its easy living of long days at the beach, bare feet and open doors, and fall for the crisp air and vibrant hues.
CM/ WHERE DO YOU DO YOUR WORK?
RV/ I transformed a cement-block structure at the back of my property into a multi-purpose studio where I paint, do ceramics and show my work to visitors. In East Hampton, I belong to a ceramic studio co-op. We have all we need to create and fire our pottery from beginning to end.
CM/ DO YOU DRAW INSPIRATION FROM THE HISTORY OF THE ABSTRACT EXPRESSIONIST MOVEMENT?
RV/ The passion and dedication of artists like Pollock and de Kooning somehow permeate this area. It is very special to walk the same paths and breathe the same air that they did.
CM/ DO YOU HAVE ANY WORKS BY EAST END ARTISTS IN YOUR HOME?
RV/ I have beautiful pieces by Jane Martin, Mark Wilson and Mary Ellen Bartley.
PORTFOLIO OVERVIEW of sculpture
ARTIST'S CAROUSEL
rotating exhibit of current & recently sold painting